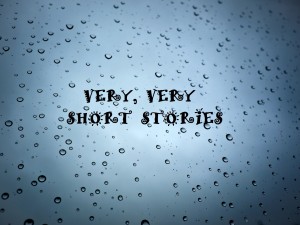 1.
The malli poo in my hair has wilted to an unrecognizable brown. After a day's work at the secretariat, and a train ride, I am walking through Villivakkam market. I am hungry. Tired and weak.
I look at the unniappam kadai doling out little spheres of jaggery flavoured sweetmeats, Rs. 20 a plate. Across the road is the Bombay Chaat Corner. Pani puri, bhel puri and pau bhaji all served with a local tinge, on disposable plates lined with vazha elai. A little ahead, I see a netted spatula pull out of boiling oil, plantain bhajjis, vadai and bonda. Further ahead is mutta bhajji, chicken fried rice and fish fry. NV. Forbidden food.
I ate NV once long ago at Kanaga's house. A half boiled egg, hard on the outside, golden gooey inside. Neither rigid nor fluid. It's texture somewhere in between. The yolk on my palate was comforting. It reminded me of Kanaga's warm embrace.
Before the NV stalls sat Kannamma. At 80, wrinkled face and a stoop, she never missed a day of selling malli poo garlands. The scene ahead was interspersed with numerous vegetable and fruit shops and the slippery ground from the rain last night.
I stood there confused. Should I eat out or not?
Eating out, I risk being seen by my neighbours and sneered at for craving street food at 36.
Kripa! Were you at the dirty bonda shop yesterday?
I choose not to.
I shall go home and make dosas for anna and manni, Karthik and Suresh. Mix curd and rice, top it with garnishing, and serve it with mango pickle for amma and appa. And then manage a few dosas, which I shall eat with sugar…
Glossary:
Malli poo: Jasmine
Vazha elai: Plantain leaf
Bhajji, Vada, Bonda: Deep fried savouries
Mutta bhajji: Egg savoury
NV: Non vegetarian
Anna: Brother
Manni: Sister-in-law
Amma: Mother
Appa: Father
2.
As he pulled out his clothes from the netted laundry bag, his lover's shirt from the night they last made love surfaced. He drew it close to himself in the fond hope of getting a whiff of the familiar, comforting musk. Sadly, the monsoon had dampened the shirt to a generic, musty smell. Just like his memory of their togetherness…
3.
I relate songs to people. It acquires a taste: bitter, sour, sweet, bitter-sweet; with the tone and the shade of the memory it takes. I listened to it with him, he sang it to me; it played on the radio as we kissed. Then when the song becomes stale and sour, starts the process of reclaiming it. To sing it to oneself, soothe it, heat it, simmer it, garnish it and consume it afresh.
4.
 His nakedness felt peaceful that night, he was not fighting it. Not goading it. He just let it be.
5.
The seed pods from the rain tree were now etched on the summer tar road. Imprinted by the many motors on Bangalore roads. A squiggly happy one, a serene straight one, coma shaped, shapeless… All pitched into a patchwork.
6.
Just when the waters were still and calm, and she could see herself clear, little dark clouds spat pitter-patter rain drops, sending her in ripples on a search for the self. Yet again.
Gowthaman is a lawyer with the Alternative Law Forum.  In his free time, he writes evocative, very, very short stories for his friends on Facebook. The title for these bits of fiction 'very short stories' was conceived by Mahesh Natarajan, Gowthaman's friend and author of Pink Sheep, an anthology of queer short stories.